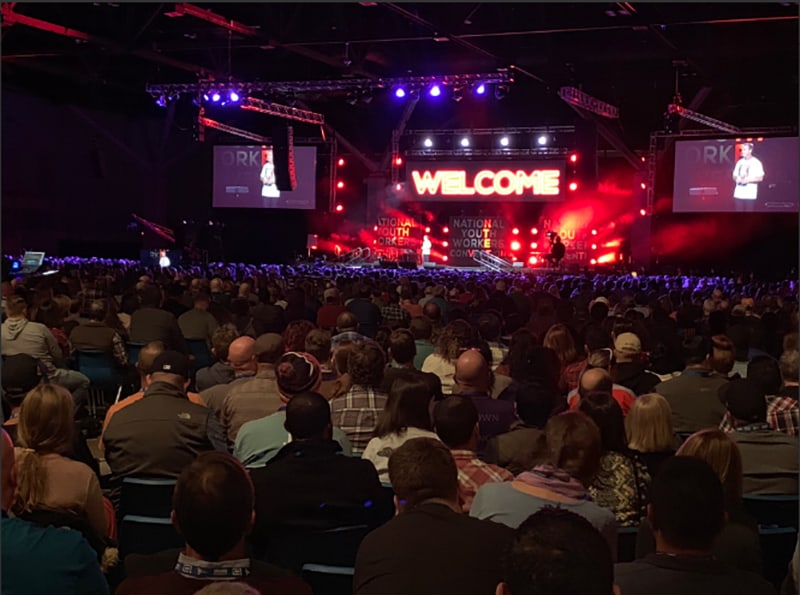 Done with Just Surviving

A few weeks ago, Abby, Harlow, and I journeyed to St. Louis to attend the National Youth Workers Convention. Through my connections at Download Youth Ministry, for which I am an author, we got steeply discounted tickets. Five thousand youth pastors and volunteers gathered for three days to learn, grow, and worship together.

It was great to be around people who do what I do and love what I love because between you and I, my tank was starting to get pretty low.

Consistently pouring into teenagers and adults is physically, emotionally, and spiritually draining, and I'll be honest, I've been running on fumes. Thankfully, the people running the convention have experienced the same thing. They put me in a position where I could hear from God and be refilled by Him; I wasn't responsible for anything other than showing up and I didn't have to fix anything that went wrong. The keynote speakers spoke directly to me and the breakout sessions gave practical knowledge and advice (I'm still combing through all the notes I took).

I have caught myself over the past few months thinking things like, "Let's just get through Sunday," and "Wednesday night is almost over." My focus has been on surviving, but one of the speakers at the convention, Robert Madu, reminded me that my eyes need to be on Jesus. Jesus gives me grace to run the race and not just to survive, but to thrive.

In Ephesians 2:10, Paul says,
For we are God's workmanship, created in Christ Jesus to do good works, which God prepared in advance for us to do.
I'm done with just surviving, and I hope that you are too. As we look towards Christmas and the end of the year, set your eyes on Jesus and join me in striving to do the good works that God prepared in advance for us to do.
In love,
Trey